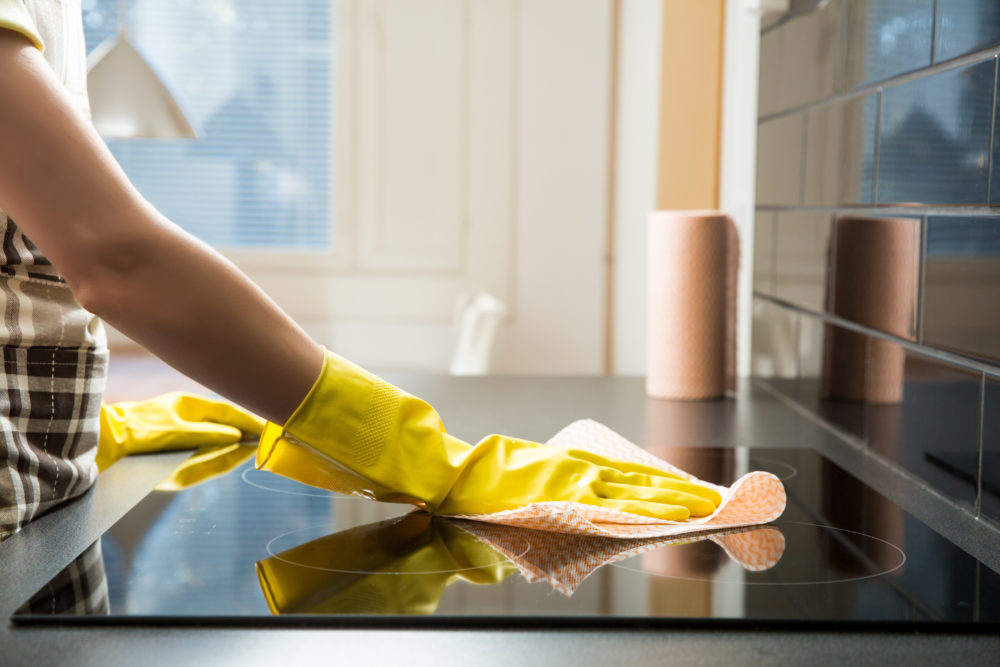 As an independent cleaning company based in Hampshire, we know better than anyone that having a clean home isn't just about having a tidy living space. There are many benefits to having a clean home and aside from the obvious, a clean house often has a direct impact on your overall health and wellness.
Now, we all know it can be hard to keep your house clean sometimes, but here at Bennett's Home Shine we often find that it's the unexpected benefits of a clean home that make you want to pick up a dustpan and brush and keep on top of those deep clean chores. So, grab a cup of tea, sit back and take a read of our 5 top unexpected benefits of cleaning – if we can't motivate you nothing will!
It's healthier
Sure, this is probably a no brainer, but it bears saying!
A dirty home can exacerbate asthma, spread dangerous bacteria's and are often a feeding playground when it comes to colds and flus. But a clean dust free environment can ensure you, and your family members stay as healthy as possible all year long.
If you've been a fan of our blog for a while, you'll know we favour the safe, non-toxic cleaning products. So, if you really want to reap the rewards of your cleaning – try using 'green' cleaning products to ensure your home is free of all toxic chemicals which may be detrimental to your family's health.
It keeps you organised
Let's face it, when your home is clean, it's organised too!
Regular cleaning activities forces you to organise your home in the process. Whether you're creating a cleaning schedule or tacking 'that draw' – you're taking steps in ensuring your home is as organised as it can be.
After all, having a place for everything means you're spending less time trying to find that phone charger of yours, and you're spending more time with the family.
Tidy house, calm mind
Here at Bennett's Home Shine, we know just how chaotic the outside world is. So, why would you want to replicate that chaos in your own personal space?
Having a clean and tidy house allows you to gain some peace and tranquillity from the outside world. You work hard and deserve to come home, close the door leave the noise behind and foster some calm in the comfort of your own home.
Your happiness
This is a point we feel often gets overlooked. We have never met anyone who was happy in a cluttered, disorganised and dirty home. Bennett's Home Shine has sent out countless cleaners to both residential and commercial properties over the years, and we've never met a customer that wasn't happier living in a clean and tidy environment! Remember – there's nothing wrong with finding happiness in the simplest of things.
A money saving experience
You're probably thinking how does cleaning save me money? Well, being able to find what you need at home often saves you having to go out an unnecessarily replace items. When you take care of your belongings they last longer and often require fewer repairs or replacements. So, if you're looking to save money; consider cleaning more regularly to keep your household items in tip top shape.
If all of the above sounds great to you, but you fear that you just can't find the time to clean – Bennett's Home Shine is a professional cleaning company based in Alton, Hampshire providing regular cleaning for all domestic properties in the surrounding areas. If you want to enquire about our services or receive a free cleaning quote today contact us on 01420 769101 or email us at joanne@bennettshomeshine.co.uk