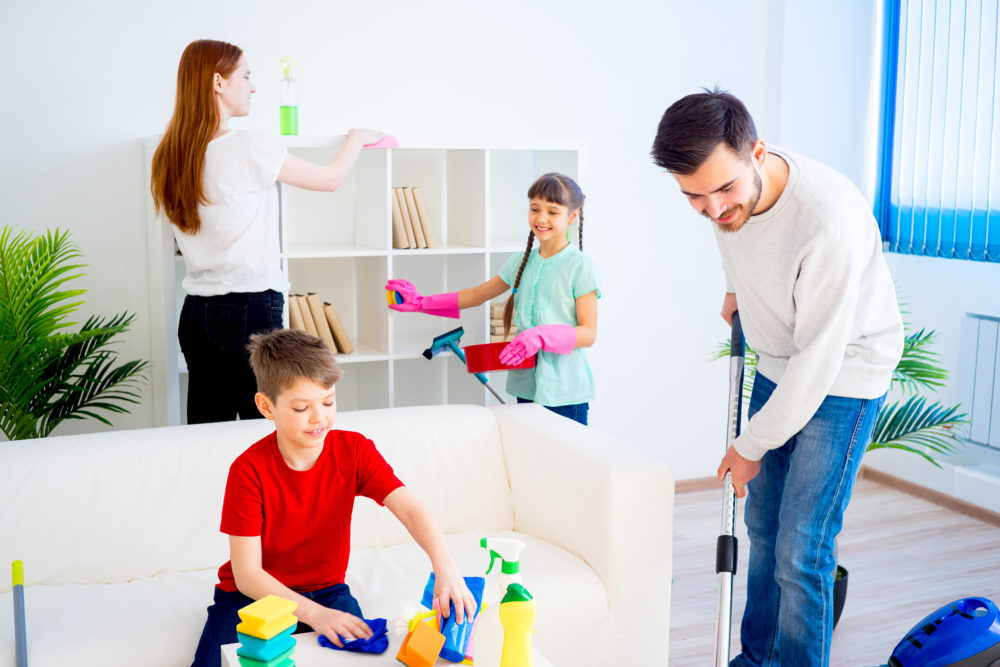 As much as you've enjoyed having your kids around for the summer, their return to school presents a great opportunity to get your house cleaned before winter sets in. Here at Bennett's Home Shine, a Hampshire based cleaning agency, we know that throughout most of summer your house was probably expose to dirt and pollen. So, now that the kids are back to school and not dragging in that garden mud, it's time to clean your home and get ready for autumn.
Here's a few great housecleaning tips to help you make the most those school time hours.
A checklist for the kids
Let's face it, kids and adults alike tend to get a little lax on their chores while enjoying summer. Afterall, no kid wants to unload the dishwasher right before heading to the park, right? But now that school is back in season, it's time to take responsibility again for those household chores and creating a house cleaning list for your children will get them involved in the cleaning process.
Start by allocating a cleaning task to a day of the week. For example, Sunday is allocated to cleaning their room. By tasking them with a set chore each day you're preventing unnecessary clutter and tackling small cleaning chores daily. You can even motivate your kid to help out by establishing an award system.
Decluttering
As a professional cleaning agency that offers weekly, fortnightly and monthly cleaning services, we know just how quickly unnecessary objects can accumulate in your home and take up lots of space. Once a week it's important to wade through your objects, establishing those you no longer need or use, and eliminating them. Decluttering is a great exercise for everyone in the family, and we promise you, you'll be surprised at how much more space you'll create.
Carpet and upholstery
There's nothing better than having the windows are doors wide open in summer, letting the fresh air naturally float around the house. But, however refreshing this may be, the air coming into your home from outside contains dirt, pollen and other airborne allergens that can settle throughout your home. This dirt accumulates on your furniture and carpeting making regular cleaning of your carpet and upholstering crucial. Remember, once your carpet is thoroughly cleaned, you can keep it neat and tidy with regular vacuuming.
Although these are only a few areas to tick off your back to school cleaning checklist, there are other areas such as doormats and appliances to consider.
Now that the kids are back to school, and your time has eased a little, take this opportunity to clean your home before the cold weather really does set in. If your busy schedule prevents you from doing so, please remember that Bennett's Home Shine is a professional cleaning agency based in Hampshire, covering the Alton area. We can provide you with the weekly, fortnightly or even monthly cleaning you need to ensure your home is kept in tip top shape throughout autumn. Call us on 01420 769101 for a FREE quote today.